Home
---
Jailbreak iOS 7.1-7.1.2 Usando o programa PANGU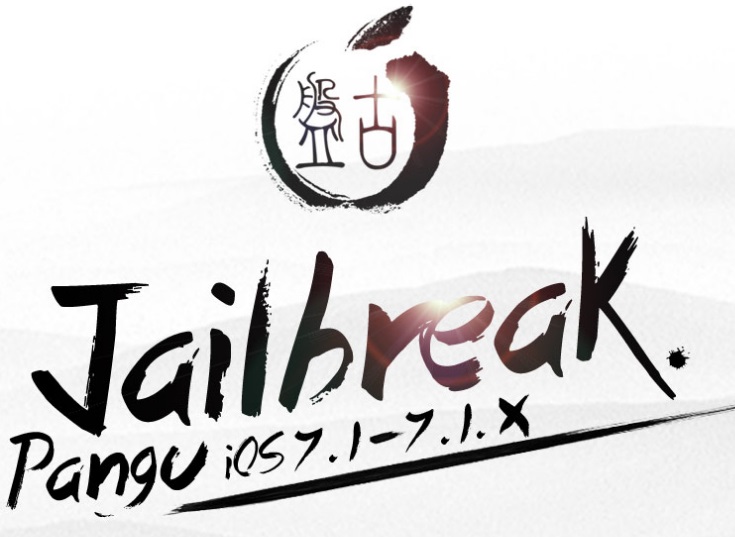 O lançamento do Jailbreak Untethered Pangu realmente pegou a comunidade jailbreak de surpresa quando foi lançado.
Pangu foi lançado pelos jailbreakers chineses, e espalhou controvérsia quando Stephen Esser, especialista em segurança conhecido por fazer jailbreaker passando pelo twitter como "i0n1c" alegou que os desenvolvedores roubaram algumas de suas façanhas aprendidas através de um vídeo recente de uma sessão de treinamento.
Em seus tweet Ele chamou os desenvolvedores do time Pangu de "ladrões" e desejou "todos os meus seguidores que instalaram Pangu um bom divertimento com malware da China."
No entanto, outros especialistas em segurança confirmaram que não há nenhum malware no jailbreak Pangu.
Mesmo assim, aconselhamos nossos leitores a permanecerem cautelosos sobre o jailbreak.

Para todos vocês que estão interessados ​​em fazer Jailbreak em seus dispositivos iOS rodando iOS 7,1-7,12, postamos um guia completo abaixo, por isso não deixe de dar uma olhada:
Download do Jailbreak PANGU para Windows e MAC: ( http://pangu.io/ )
compatibilidade

O jailbreak Pangu é compatível com todos os seguintes dispositivos, rodando o iOS 7.1 - 7.1.2:

5s para iPhone
iPhone 5c
iPhone 5
iPhone 4s
iPhone 4
iPad Air
Retina do iPad mini-
iPad mini
iPad 2,3,4
iPod touch 5

Nós aconselhamos que você atualize seu dispositivo para o iOS 7.1.2, uma vez que é ao mesmo tempo compatível com o jailbreak Pangu e contém uma série de correções de bugs. Você pode baixar o iOS 7.1.2 para o seu dispositivo iOS a partir dos seguintes links de download direto:
Verifique se você tem um backup do seu dispositivo

Não podemos assegurar a importância desta etapa. Sempre certifique-se de fazer backup de seu dispositivo e dados antes de mexer com o seu telefone.

Para fazer o backup do dispositivo usando o iTunes, basta conectar seu dispositivo iOS para o seu PC / Mac, e clicar em "Back Up Now" na aba do seu dispositivo no iTunes.
Jailbreak iOS Untethered 7.1-7.1.2 Usando Pangu no Mac / Windows

Este guia é tanto compatível com Windows e Mac. Uma vez que o dispositivo está funcionando iOS 7.1 - 7.1.2, siga atentamente os passos abaixo para desbloquear seu aparelho:

1. Baixe a ferramenta de jailbreak Pangu para o seu PC ou Mac do Windows.

2. Uma vez baixado, abra a ferramenta e conectar seu dispositivo iOS. O seu dispositivo iOS com a versão iOS deve aparecer na ferramenta de jailbreak Pangu.
3. Clique em "Jailbreak", e você será levado através de um conjunto de instruções para alterar a data do seu dispositivo para 02 de junho de 2014 Para fazer isso, basta navegar até: Configurações -> Geral -> Data e Hora "em seu dispositivo iOS, e desative a opção "Definir automaticamente".
Agora, basta definir a data de "02 de junho de 2014."

4. Seu dispositivo iOS irá pedir-lhe várias vezes para permitir o acesso a um servidor do Google. Continue batendo em "Continuar" no seu dispositivo iOS quando solicitado.

5. Seu dispositivo iOS agora será reiniciado, e você vai ser atendida com um aplicativo Pangu na tela inicial do seu dispositivo. Pressione-o. Toque em Continuar quando solicitado.
6. O processo de jailbreak será concluída depois de alguns instantes. O dispositivo irá reiniciar novamente e vai mostrar um par de mensagens de boas-vindas da equipe jailbreak.

Agora você deve ver o ícone do Cydia infame em seu dispositivo iOS:
Os passos são bastante simples, e uma vez que você seguiu o guia completo descrito acima, você vai ser capaz de desfrutar de tudo o que a loja tem para oferecer jailbreak.

Não hesite em perguntar-nos sobre quaisquer questões ou problemas encontrados durante o jailbreak nos comentários abaixo.
Embreve estarei criando uma pagina separada para os Smartphones com: Android e IOS
---
Download System Update Xbox 360 Oficial Direto da Microsoft
Dashboard System Update 167.47 - Abril de 2014

Cansado de procurar e não achar o System Update do seu Xbox 360 e sua internet é lenta e não quer perder tempo e nem arriscar atualizar e cair a conexão da internet no meio da atualização??
Vou deixar aqui o Link de Atualizações da Microsoft assim voce só terá o trabalho de Baixar, colocar no Pendrive deszipado, e instalar no Xbox 360.
Depois que fizer o Download Dê um Like ali no Facebook ok !!
Ou aqui no próprio site.
Obrigado pessoal pela visita e desculpe a falta de conteudo.

Thanks everybody for support and thanks lot for all yours visit
if you like just click on Like or Facebook-me !
Como USAR??
Copiar em uma USB flash drive
Observação A USB flash drive deve usar o sistema de arquivos FAT32.
Conecte a USB flash drive a uma porta USB do seu computador.
Clique em Salvar para salvar o arquivo .zip de atualização do console no computador.
Descompacte o arquivo:
Se estiver usando o Windows XP, Windows Vista ou Windows 7, clique duas vezes no arquivo .zip para descompactá-lo.
Se estiver usando uma versão anterior do Windows, você precisará usar um programa de software especial para descompactar o arquivo (o WinZip, por exemplo).
Copie o conteúdo do arquivo .zip no diretório raiz da unidade flash USB.
Desconecte a USB flash drive do computador.
Conecte a unidade flash USB a uma porta USB no console Xbox 360.
Reinicie o console.
Quando o console for reiniciado, o programa de instalação será iniciado automaticamente. Selecione Sim quando for solicitado que você atualize o novo software do console.
---
Noticia muito interessante pessoal, já está disponivel as ISO's de Xbox One, sendo que se voce baixar no momento não
tem como gravar e jogar no Xbox One, apenas baixe e guarde para assim que estiver disponivel o desbloqueio não ter que peder
tempo proucurando o jogo que deseja, mas a melhor parte é que o desbloqueio esta em andamento é tudo que posso
afirmar no momento. Não esperem nada antes de Dezembro deste ano de 2014.
Segue aqui o Link do site de confiança com ISO's em .torrent para voce que tem um espaço extra no seu HD e queira baixar.
---
LT ULTIMATE 1.2 Agora Necessário Leiam
Boa leitura...
Olá pessoal, hoje Microsoft Lançou o System Update 162.03 para o Xbox 360 e apenas adcionou um Novo Estilo para a Dashboard, mas nada de inovador, Alguns Updates de Segurança (possivelmente o módulo que detecta o Gears of War Judment Day pirata já esta incluído.), Adicionou Anti-Piracy 3.0 mais conhecido por AP3.0 , assim como o AP2.5 esse novo módulo de segurança faz checagem de rotina em discos XGD2.0 e XGD3.0.
Com isso agora o Xbox 360 Jasper também irá apresentar erros de leitura em jogos pirata como os já conhecido erros: ( Falha ao Autorizar ou Disco Sujo ).
Quando os jogos forem colocados no XBox 360 pode até ocorrer de alguns jogos ainda funcionar, porém com o risco de um novo Banimento no mês de Julho ou Novembro como sempre.
Também foi adcionado um novo Desafio XGD 4.5 agora os nossos DVDs de 9Gb que conheçemos por XGD3 Plus ganhou mais uma camada de segurançã conhecido por XGD 4.5 esse método detécta quando o jogo é pirata impedindo o funcionamento do mesmo, também dificultando a para quem copia jogos originais ( até parece!!! nada que C4E não resolva).
Lembrando que os XBox 360 Slim possuem verificador por Hardware e os Xbox 360 Fat (Jasper ou Falcon) possuem verificador por Software.
Ou seja quando voce coloca um jogo piratex no Xbox Jasper ele reconheçe o jogo e quando o AP2.5 tenta avisar ao sistema que a mídia é pirata porém o LT 3.0 dá um tapa no pescoço do AP2.5 e ele inicia, mas quando voce coloca um jogo gravado sem passar pelo ABGX ( aqueles jogos XGD3 convertido para XGD2) ele até funciona, mas quando ele consegue detectar ai que entra em ação o AP2.5 fechando o jogo e reiniciando o Xbox 360 e dando as malditas mensagens como ( Disco sujo ou Falha ao autorizar ).
Já o Xbox 360 Slim como possui sistema de detecção por Hardware ele entra em ação o tempo todo e não só quando voce coloca o DVD no Xbox, mas o tempo todo ( sim o tempo todo mesmo) ele fica verificando se a midía é pirata, e quando não dá erro no meio do jogo, dá erro no final do jogo, da erro ao colocar o jogo enfim é um ..@#saco, mas chega a funcionar, então métodos como BurnerMax e ABGX360 são os meios que melhor atuam na proteção para os jogos rodarem no Xbox 360 Slim.
Por isso o Xbox 360 Jasper é considerado melhor que o Xbox 360 Slim.
Então agora temos um motivo para Atualizar nossos Xbox 360 SLIM ( no momento ainda não tem desbloqueio novo para os Xbox 360 Fat) para LT Ultimate 1.2.
Então agora esta valendo se voce possui Xbox 360 Slim e ainda esta na LT 3.0 e gosta de jogar online como Eu, então prepare-se, pois agora é a hora de atualizarem seus Xbox 360 Slim para LT Ultimate 1.2, apenas os modelos compativeis e modelos que já estão desbloqueados, ( Para Atualização Desbloqueios R$60,00 - Para visita a domicílio consultem ) acessem lá no painel ao lado esquerdo onde esta escrito CONTATOS http://xstationbr.no.comunidades.net/index.php?pagina=contactos
Mandem E-mail, Liguem, Pergunte, Pertube(brincadeira essa última) só não vale ficar vendo navios.
LT ULTIMATE 1.2 Já Disponivel para os seguintes modelos de Leitor de DVD de XBOX 360 SLIM:
Placas Trinity
Lite-On DG-16D4S 9504/0272/0225/0401/1071.
Placas Corona e Trinity
Lite-On DG-16D5S 1175/1532,
Hitachi DL10N 0500/0502
(No momento não estou fazendo em Placas Corona, pois as placas de desbloqueio "LT Ultimate PCB" estão em Falta e nem preços estão disponiveis apenas aguardem ou continuem fazendo com meus indicados... )
Obrigado pelo seu tempo e pela preferência.
---
!! Lançamento !!
- LT ULTIMATE -
Finalmente demorou, mas chegou, LT Ultimate
apenas para Xbox 360 Slim todas versões.
Segue abaixo explicação detalhadas sobre esse novo desbloqueio.
embreve atualizarei mais informações a respeito.
Lembrando que não é necessariamente necessário para voce que tem
Xbox 360 com LT 3.0 - só será preciso instalar a LT Ultimate no seu Xbox 360 LT3.0 na próxima SystemUpdate no momento não precisa.
Essa LT Ultimate só é útil para aqueles que compraram Xbox 360 e não teve como desbloquear, bom agora chegou a solução.
Com LT ULTIMATE todos Xbox 360 Slim que existem até o presente momento "31-01-2013" poderá ter seu Xbox 360 Slim desbloqueado e rodando jogos em DVD gravado em casa.
Seu Xbox 360 Comprado em 2012 e 2011 com Leitor de DVD
Hitachi LG e LiteOn 16D5S - 1171 e 1175 podem ser desbloqueado
trocando PCB ( placa mãe do DRIVE de DVD )

Antes que voce se pergunte o " Como é feito? " O Desbloqueio Segue abaixo uma explicação lógica.
É Aberto o Xbox 360, retira-se o Leitor de DVD e logo depois,
abre-se o Leitor de DVD do Xbox 360, troca-se a placa mãe do DRIVE de DVD por uma nova DESBLOQUEAVÉL, só dessa forma é possivel desbloquear
os Drivers DVD informados acima, pelo menos no momento não há outra opção.
Em seguida copia-se a DVD KEY da Placa do Leitor DVD original do XBOX 360
E em seguida insere a DVD KEY na Firmware LT ULTIMATE e por último,
Utilisando o Jungle Flasher e instala a Firmware Customizada no PCB Xecuter que no caso é uma Placa Mãe desbloqueavel para o Leitor de DVD do seu
Xbox 360 pronto seguindo todos estes passos, voce terá um Xbox 360 desbloqueado.
Observação, não estou ensinando o como se faz o desbloqueio, apenas estou explicando o como é feito, em caso de voce entusiasta que faz por conta própria queira fazer o desbloqueio, não se preocupe pode mandar email perguntando terei o prezer em ajudar a fazer o desbloqueio, pois não é assim tão simples como informado acima.
Desbloqueios apenas por encomenda, agende e encomende o seu desbloqueio.
No momento como ainda é lançamento esse LT ULTIMATE, o preço da placa e da instalação do desbloqueio será um tanto ' CARO ", então, esteja previnido.
- Sobre o LT ULTIMATE -
XBOX 360 - NOVIDADE-

SAIU FINALMENTE GALERA.

LT ULTIMATE ( LTU ) PARA TODOS XBOX 360 SLIM GALERA.

SÓ UM PROBLEMA.

NÃO RODA JOGOS LT 2.0 - ESSES TEM QUE SER REFEITO PARA O AP2.5

E SE VOCES RODAREM FICARÃO MARCADOS E
( EMBREVE NOVA ONDA DE BAN NA LIVE )

LT ULTIMATE ESPECIALMENTE PARA VOCES COM PLACAS 2012 DE XBOX 360

QUEM ESTIVER NA LT 3.0 NÃO SE PREOCUPE NÃO É NECESSÁRIO AINDA.

APENAS PARA QUEM NÃO ESTIVER COM XBOX 360 DESBLOQUEADO.

ENFIM DEPOIS DE MUITOS DIAS TESTANDO E MUITOS ERROS RESOLVIDOS

E DEPOIS DE MUITO ENCHER O SACO DO C4 ELE LIBEROU A CFW.

" SÓ AJUDEI NA 16D5S 1175 TESTANDO CÓDIGO DE AP. FAILURE TESTSS "

BOM VALEU A AJUDA.

SEGUE LOG:



Esta versão é para uso somente com " Team Xecuter Unlocked DVD Replacement PCB " universal para todas as unidades de Xbox 360 Slim com drivers de DVD

(Lite-On DG-16D4S 9504/0272/0225/0401/1071, Lite-On DG-16D5S 1175/1532, a Hitachi DL10N 0500/0502).

A versão LT ULTIMATE Não é necessário copiar a " FIRMWARE COMPLETA DO DVD "
Só é preciso a DVD KEY que é um arquivo que fica na
FIRMWARE do DRIVE DVD do XBOX 360

A firmware é única e que contém todo o código necessário para funcionar com cada uma das unidades de DVD do XBOX 360 Slim.

O aplicativo JungleFlasher é usado para manipular, selecionar e programar o Firmware LT ULTIMATE para o modelo de unidade de DVD apropriado a cada versão de Drive.


LT ULTIMATE é baseada em LT v3.0+ de modo que tudo continua a mesma coisa com a cópia dos jogos, tendo estrutura de ISO em AP2.5 sendo necessário seguir os requisitos da topologia AP2.5.
O LT ULTIMATE mantém o suporte para backups XGD3 truncado, e o seu uso é altamente recomendável contra sendo utilizado o método TRUNCATE ou se seu Drive for o IHAS22 B ou compatível não precisará mudar para TRUNCATE toda hora, pois o IHAS22 B é compativel com o BURNER MAX FIRMWARE, sendo que o próprio DRIVE GRAVA SEUS JOGOS EM TRUNCATE e não dá o AVISO assim sendo não copie jogos TRUNCATE mesmo que consiga, para o HD, pois isso remove a proteção AP2.5 e SPI de XGD3 TOPOLOGY que voce corrigiu via ABGX trazendo as famosas mensagens DISCO SUJO, FALHA AO AUTORIZAR e ETC.

Em vez disso, recomenda-se a queimar XGD3 backups com um IHAS B ou BurnerMax Payload e rodar os jogos apenas do DVD.

LT ULTIMATE requer dados de Topologia AP2.5 no lugar do antigo Setor de Bootloader AP2.5, somente no caso dos backups feitos para os mais velhos
iXtreme LT / LT+ v2.0 não funcionará em LT Ultimate.

Uso de backups mais antigos, sem dados de topologia resultará no 360 sendo sinalizado para AP2.5 com falha de desafio e posteriormente BANINDO seu XBOX 360 pra sempre.


LT ULTIMATE NÃO É RECOMENDADO PARA USAR NA LIVE, ESTEJA AVISADO !!!
Agradecimento:
c4eva
team xecuter
xstationbr_tester
---
Novos Downloads adcionados:
---
ATUALIZADO
Conheça todas System Updates já lançado para o Xbox 360 Até a mais recente.
History of updates
Version

Release date

Availability
Description/Features

2.0.16203.0

February 19, 2013
Public
System Software Changes/Other:

added new dashboard style, other security updates. Anti-Piracy 3.0, XGD 4.5 Challenge responses has been updated

2.0.16202.0

November 27, 2012[5]
Public
System Software Changes/Other
N/A

October 26, 2012
Public
System Software Changes
2.0.16197.0[5]
October 16, 2012
Public
System Software Changes/Other

Internet Explorer browser to Apps[5]
"My Pins" panel[5]
"Recent" panel[5]
Recommendation panels to Dashboard[5]
Ability to name console from settings[5]
Access to Xbox Video and Xbox Music apps[5]
Gamertag in corner of screen now shows users email address
"Security Proofs" under Account Security
Smaller background stage size[5]
Combined TV and Video into TV & Movies[5]
Removed Companion Devices from Console Settings[5]
Removed Facebook & Twitter from Social Apps with introduction of Internet Explorer

Unpublished Changes:

Authentication servers updated
Added support for up to 32GB USB drives
Removed "quick play" feature, replacing it with "recent".

2.0.15574.0[6]
June 20, 2012
Public
Kinect Changes

Bing voice search available in Australia and New Zealand[6]

2.0.15572.0[7]
June 12, 2012 (Limited distribution)
Public
System Software Changes/Other

Avatar Store added to social on the Dashboard
Updates to the Avatar Store
Adds "Manage Exercise Info" to players Profile
Adds the option to select or remove TV providers in Settings/TV
Adds the option to turn off Ratings Collection Sound in Settings/Console Settings/Audio
Disables support for unlicensed 3rd-party wireless controllers (e.g. Datel Wildfire Evo).[8]
Bing Pictures in Bing Search switch now in every country

Xbox Live Changes

Improvements and preparation for future Xbox live Enhancements[9]

Unpublished Changes:

CB bootloader has changed
RC4 keystream calculation has changed (Salt added to process block)

2.0.14719.0
February 23, 2012
Public

Kinect Changes

Fixes voice recognition issues for non-English users[10]

Unpublished Changes:

2.0.14717.0
February 16, 2012
Public

System Software Changes/Other

Fixes color space issue and improves overall performance.[11]
Requires Credit Card to be added to use the 1 Month Gold free trial membership (Free trial will now be set initially for Auto-Renewal.)[12]

Unpublished Changes:

CB bootloader has changed

2.0.14699.0
December 6, 2011[13] (Due to the delay in the release, this update was released in separate waves)
Public[14]

Design Changes

System Software Changes

Anti-Piracy 2.5/2.6 scheme updated (Checks different for each console)
Cloud Storage for Games Saves and Xbox Live Profiles. (Requires Xbox Live Gold subscription)[15]
Facebook Sharing.[15]
Support for dual play.[18]
Updated Standard and Kinect Dashboard with Full Voice.[19]
Bing on Xbox Live (search).[19]
Beacons[19]
New toast notifications: (Gamertag) plays this

Xbox Live Changes

2.0.13604.0
October 11, 2011 [20]
Public

System Software Changes/Other

This is a general system maintenance update and there are no new features that will show up once the system has been updated.

Support for real time update dae.bin table Anti-Piracy 2.5/2.6 over Xbox Live
Update contained a compatibility patch for the new Xbox 360 Speed Wheel.

2.0.13599.0
July 19, 2011
Public

System Software Changes/Other

Mandatory update that prepared for subsequent growth of the service.[21]
Anti-Piracy 2.5 scheme updated to 2.6
Reflashes the DVD drive PLDS DG-16D4S new stock firmware 0272 and locks SPI.

2.0.13146.0
May 19, 2011 to May 31, 2011

(Released in 6 Waves)

Public

System Software Changes

Reflashes the DVD drives to support XGD3 Media : PLDS DG-16D4S, PBDS VAD6038 and PLDS DG-16D2S, to a new stock firmware : 0272, 04421C, 02510C. Also patches Samsung MS25 & MS28.
Anti-Piracy 2.5 scheme updated.
Support for the new XGD3 disc format for games, adds 1GB of usable disk space and extra anti-piracy features to new games.
Adds a new 1 hour Auto-Off setting in addition to the 6 hour Auto-Off setting previously available.

Xbox Live Changes

Adds PayPal support as a payment option for all Xbox Live users, except : Brazil, Chile, Colombia, Czech Republic,Finland, Greece, Hungary, India, Japan, Russia, South Africa, South Korea and Taiwan.[22]

Other

2.0.12625.0
January 19, 2011
Public

System Software Changes

2.0.12611.0
November 1, 2010
Public

Kinect Dashboard/System Software Changes

Adds the ability to install game updates to the HDD. (select games only)
Adds the new anti-piracy 2.5 scheme to newly released games Fable III, Need for Speed: Hot Pursuit andAssassin's Creed: Brotherhood
Adds a visual refresh to incorporate elements of Microsoft's Metro design style.
New boot screen animation with redesigned Xbox 360 orb and ribbons.
Improved Avatars to 2.0 version with human-like proportions.
Improved HDD load time.

Xbox Live Changes

Adds ESPN as an app download via Xbox Live. Certain ISPs do not support the service. ESPN can be limited or blocked entirely.[23]
Updates Zune adding Zune Music and ZunePass functionality.
Updates Game Marketplace with a Metro-style redesign and easier navigation.
New codec for Xbox Live voice chat that improves communication quality.
Better connection when using a wireless network adapter.
Improved Netflix integration by enabling to search the entire Netflix catalog from within the console.[24]
Added Netflix support for Canada.
Improved "toast" notifications. One example being "Friends using this app" now shows when a friend uses Facebookinstead of it referred to as a "game" when you start it.

Kinect Changes

Adds a motion menu specialized for Kinect under system settings.
Adds Kinect Functionality for Zune, Last.fm, Sky Player.
Adds Video Kinect as an app download via Xbox Live. This app lets players video chat with the Kinect sensor bar.

2.0.9199.0
April 6, 2010
Public

System Changes

Allows up to two USB flash drives or external hard drives to be used for storing profiles, game saves, demos and more up to 16 GB each, 32GB combined.
Allows content transfer to another attached storage device. Content transfer does not copy installed games.[25]
Restores to banned consoles the ability to install games to hard drive, which decreases load times and eliminates noise due to disc spin.

2.0.8955.0
October 23, 2009
Public

System Software Changes

Disables support for 3rd-party memory cards (e.g. Datel Max Memory).[26]
Detects all consoles with any firmware version of Xtreme or iXtreme until 1.61.
Disables hard drive installs for banned consoles, can no longer be used as a media center, and user information, such as profiles and game saves, appear corrupted when used on another console.

Xbox Live Changes

Enables (previously inactive) WPA2 support for the official Xbox 360 Wireless Networking Adapter.[27]
Enabled Facebook, Twitter, Last.fm and Zune Marketplace on November 17, 2009. Facebook, Twitter and Last.fm are only available to Xbox Live Gold Members.

2.0.8507.0
September 23, 2009
Public

System Software/Xbox Live Changes

2.0.8498.0
August 11, 2009
Public

System Software Changes

Fixes the JTAG hack.
Update that fixes issues with limited games and with dashboard.[29]
Adds Display Discovery to allow console to override factory settings for HDTV resolutions and refresh rates. Also discovers the best possible resolution and refresh rates that the HDTV is capable of displaying (Selected HDTVs).
Adds HDMI Reference Levels
Fixes a vulnerability used to run arbitrary code.[30]
Ability to eject tray using a gamepad even when a disc is already inserted. (X Button)
Improves Xbox Guide performance.
Reduces hard drive game installation sizes.[31]
Adds a Clear Cache option to the storage units.

Xbox Live Changes

Adds the Avatar Marketplace.
Adds Games on Demand to the Game Marketplace.
Community Games rebranded to Indie Games.
Adds the ability to rate content (Uses a 5-star rating system).
Introduces Xbox Live Gold Member Veteran Status.
Improves Netflix.

Users can now change the instant queue from the console.
Adds Netflix movie parties.

Adds a "Prizes" area to Xbox Live Primetime.
Xbox Live Primetime[32] (Summer 2009).[33]

2.0.7371.0
April 2, 2009
Public

Other

Update that fixes issues with limited games.[34]

2.0.7363.0
February 3, 2009
Public

System Software/Other

Mandatory update that fixed HDMI audio issues caused by the New Xbox Experience update.[35]

2.0.7357.0
November 19, 2008
Public

NXE: New Xbox Experience

System Software Changes

Completely redesigned GUI with a navigation system similar to that of Windows Media Center.

New pop-up/in-game Live Guide, using a redesigned version of the blades interface.[37]
New sound effects (menus only, notification sounds remain the same).
Ability to preview themes before setting them.
Ability to disable notifications (new messages, chat requests, etc.) or mute the notification sound.

Support for 1440×900 and 1680×1050 16:10 resolutions (letterboxed) over VGA, HDMI and when usingDVI.
Ability to change to QWERTY keyboard in place of alphabetical keyboard.

Xbox Live Changes

Xbox Live Party allowing for eight-person chat and image sharing.
Fully customizable Avatars for use in upcoming games and on Xbox Live.[38] (Some current games also received an update on November 19 to support the new Avatars).[39]
Access Xbox Live Marketplace on a PC via Xbox.com with the ability to queue downloads to the Xbox 360.[40]
Ability to watch Netflix movies on an Xbox 360. (User must be in the US, a Gold Xbox Live member, and a Netflix Unlimited subscriber)
Increases the Active Downloads queue limit from 6 to 40.

Other

Option to install games to hard drive in order to decrease load times and to make the hardware quieter. The disc must still be present for the game to load.
Information from Xbox Live regarding the game in the disc tray.
Quick Launch for launching games on the console.
Ability to remove games with 0 gamerscore from the profiles played games list.
Upon starting any Xbox 360 game, users will be notified if any of their friends and/or party are playing the same game.
Auto Start – Option to set whether you want the disc to run/or stay idle when the disc tray closes with a game or media disc inside, by default it's set to run.

NOTE: Update requires 128 MB of free memory

Microsoft has stated that the NXE will be released to non Xbox Live members (e.g.: on DVD in OXM) at a later date.[41] It is now also available with certain games on the disc itself.[

citation needed

]

2.0.6717.0
August 6, 2008
Public

System Software Changes/Other

Mandatory update that prepared for subsequent growth of the service.[42]

2.0.6690.0
April 18, 2008
Public

System Software Changes/Other

2.0.6683.0
December 4, 2007
Public

System Software Changes

Support for MPEG-4 Part 2 video playback and AC3 audio. (With Optional Media Update)
Original Xbox games played now appear in the user's played games list.
Parental Timer.
Xbox Guide opens significantly faster.
Game gameplay fades out when console is turned off.
Redesigned user interface.

Xbox Live Changes

Inside Xbox news feed.
The marketplace has been redesigned and is now more organized.
The user's downloaded videos are now organized by TV show and season.
Social Networking features.

Other

Players can now put their name, city of residence and a biography under their gamertag.
Adds the ability to view users' friends' friends list (Friends of Friends).
Xbox Live Arcade trial games are no longer written to Gamercard.

2.0.5787.0
September 20, 2007
Public

Other

2.0.5766.0
August 7, 2007
Public

Other

2.0.5759.0
May 9, 2007
Public

System Software Changes

Switchable aspect ratio during video playback (Auto to Letterbox, Zoom, Stretch, Native).
The information bar that turns on via the On-Screen Display (OSD) now shows exactly how much time has lapsed in the playback of the video file.
Windows Media protected content (WM-DRM), which can now be streamed from the PC to the console. If the WM-DRM license is missing or corrupted, then a specific error message is displayed to the user. Bookmarking is also stored for protected content.
Option to boot straight into Media Center Extender mode (as well as changing the MC logo to the Vista version).
Low-power background download function. The storage device, one core of the CPU, the fans, and any other components required for downloading remain powered, but rest of the system, such as the GPU and the disc drive, is shut off. System completely powers off once downloads are complete.
Download blocks to prevent a download from starting if it will not fit onto a storage device, without deducting any points associated with the content item.

Xbox Live Changes

Other

Title of a game (when inserted into system) appears in the tray icon on the Dashboard menu. When highlighted, achievements and Gamerscore are displayed for that game based on the signed-in user.
Support for MPEG-4 videos.
Windows Live Messenger integration with the Dashboard.
Support for "Reference Levels" to video.
The ability to see the percentage of downloaded Video Marketplace content and where the 'chapters' exist for the said file.
More specific "Achievement Unlocked" message, detailing the achievement unlocked and how many points it is worth.

2.0.4552.0
January 9, 2007
Public

System Software Changes

2.0.4548.0
November 30, 2006
Public

Xbox Live Changes

Improved performance on wired headsets when used with a wireless controller.

Other

Video output issues on VGA connections fixed.

2.0.4532.0
October 31, 2006
Public

System Software Changes

Support for 1080p video output.
Support for the external HD DVD drive attachment.
Cosmetic changes to the Dashboard.

Xbox Live Changes

Support for Zune.
Option for automatic downloading of trial versions of newly released titles in Xbox Live Arcade.

Other

2.0.2858.0
June 13, 2006
Public

System Software Changes/Other

Improved character recognition for users with the localized Chinese language version of the dashboard on their Xbox 360(s).[47]

2.0.2857.0
June 6, 2006
Public

System Software Changes

Option to resume DVD playback from where it was last stopped.
Option to boot to either a disc or the dashboard when system is turned on.
New slideshow options for Photo Viewing, which can save folder layouts between sessions.
Concurrent downloads, allowing multiple downloads as background tasks.

Xbox Live Changes

2.0.2258.0
March 2, 2006
Public

System Software Changes/Other

Prepared console for subsequent system and title updates.[48]

2.0.2255.0
January 30, 2006
Public

System Software Changes

Improvements to the Xbox Guide.
Option to retain saved games when a profile is deleted.
More detailed messaging for unreadable disc or region errors.[49]

Xbox Live Changes

Network configuration improvements for Xbox Live members in the Netherlands.

Other

Increased accuracy of "last time played".

2.0.2241.0
November 22, 2005
Public

System Software Changes

Update available at product launch.

2.0.1888.0
November 22, 2005
Public

First version of the Xbox 360 System Software released.

Original shipped version (The backup of 2.0.1888.0 remains in the backup kernel storage).
Fonte: Wikipedia
---
Wii U
Voce compraria este Gamepad Retro inspirado no SNES ?
O controle de SNES foi verdadeiramente uma das configurações de botão mais emblemáticos na história dos jogos. Claro que pode parecer um pouco quadradão comparação com alguns dos desenhos mais modernos e curvas, mas o fato é que a configuração de quatro botões é ainda o que mais se vê na indústria de games hoje. Dê uma olhada no seu controle do seu PS3 e Xbox. Eles têm os mesmos botões de face angulada que eram populares na época 95. Para prestar homenagem a este arranjo lendário, um fabricante de terceiros tem planejado lançar sua própria versão do Wii U Pro Gamepad que apresenta a configuração tradicional.
Como você pode ver na imagem acima, o controle especial de SNES possui todos os mesmos botões que você encontraria na versão da própria Nintendo. No entanto, com a tonalidade cinza clássico e recortes em todos os lados para mudar um pouco a forma, pode-se ver que não é, essencialmente, um controlador de SNES pequeno construído a direita no centro. Completo ainda com os botões coloridos corretamente, isso é um prato cheio para todos os viciados em jogo que ainda tem um pouco de senso de nostalgia da geração passada de games.

Agora, para alguns dos detalhes de liberação. Porque deste ter sido listado no site da EB Games Australia, o periférico supostamente vai ser lançado com o Wii U em 30 de novembro, quando o console será liberado. Tanto quanto o preço de varejo, converte-se por volta dos $ 49,99 que é cerca de 30 dólares a menos do que próprio controle da Nintendo. No entanto, só porque este é feito por terceiros, deve ser advertido de que a qualidade de construção não pode ser comparado com a versão oficial da Nintendo. Você pode querer esperar os comentários antes de você sair comprando um destes. Sem referências estarão disponíveis na Europa ou nos EUA no momento, mas você com certeza vai ouvir falar deles, quando menos esperar.
Créditos: www.qj.net
---
Curiosidades a respeito de Xbox 720
Xbox 720 será mesmo o nome do próximo console da Microsoft o substituto para o Xbox 360?
Neste caso o terceiro Xbox bem que poderia se chamar Xbox 3 e dai em diante seguir a cronologia, mas vai lá saber o por quê.
O que achei mais interessante foi que em um jogo lançado apenas para Xbox 360 em 2008 chamado:
Banjo-Kazooie: Nuts & Bolts há uma conquista chamada
" Next-Next-Gen "

a informação dá conquista diz o seguinte:
" Place the LOGBOX 720 Game Globe on its plinth in Showdown Town "
" Coloque o LOGBOX 720 Game Globe no pedestal da *Showdown Town "
* Showdown Town é o nome de um lugar no mundo onde o jogo rola.
O que chama mais a atenção é exatamente o nome da conquista que é " Next-Next-Gen " ou seja Próxima Próxima Geração
dando a entender que em uma próxima geração, não se refere é claro que será o próximo Xbox, tudo bem até então, mas
como todo mundo no mundo dos games já sabe e já viu em vários sites e até mesmo em filmes recentes como o filme
" Gigantes de Aço " onde em uma das cenas do filme aparece um outdoor o nome do Xbox 720.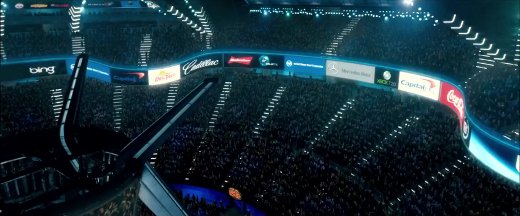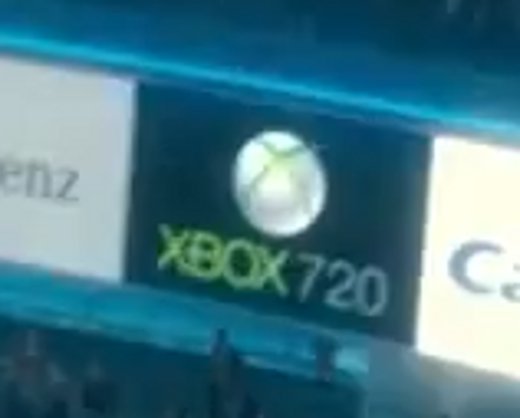 ---
Nova Freestyle Dashboard 3
Lançado depois de muitA espera.
FREESTYLE DASHBOARD 3 - RESET GLITCH HACK
Para mais detalhes e link de download clique aqui
FREESTYLE DASHBOARD 3
---
Xbox 360 - PlayStation 2 - PlayStation 3
PSP - PS VITA - Wii
iPHONE - iPAD
Contatos: ax.10@msn.com
Tel; (21) 8125-6803